HOME        ADDITIONAL CREDITS        THE DIRECTOR         THE PRODUCER         THE WRITER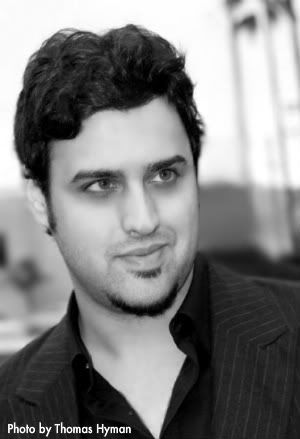 Gregori J. Martin is an award-winning, record-breaking director, having directed seven feature motion pictures by the age of 30. With eleven feature films in his portfolio, Martin continues to produce, write and direct the Emmy®-nominated serial drama, THE BAY. Martin serves as the CEO and President of LANY Entertainment, an independent production company he founded in 2010 and is currently at the helm of a new "epic" cable miniseries expected to be released by Sony Entertainment.
In the early part of his 20s, Martin wrote and produced several experimental projects and TV Pilots including WATERFRONT directed by Lisa Brown (GOTHAM THE SERIES), but it wasn't until the spring of 2005 that he made his directorial debut for the stage with CRUCIFY!, a self-written original play following the crucifixion and resurrection of Jesus of Nazareth. He then realized directing was his true passion.
In 2006, with the help of private investors, Martin directed, wrote, and produced three feature motion pictures; MARy, an indie horror film based on the urban legend Bloody Mary, shot on location in Los Angeles County. Relocating to the East Coast, he began production as director and co-writer of MANHATTANITES, a feature dramedy starring several Emmy-nominated stars from the ABC and CBS daytime serial dramas. (Available at AMAZON)
In 2007, he moved back to Los Angeles, where he wrote/produced/directed a passion project called SKELETONS IN THE DESERT, shot in a desert on the outskirts of LA County, starring Meadow Williams (LIGHT YEARS AWAY), horror film actor Ezra Buzzington (THE HILLS HAVE EYES) and Emmy winner Justin Torkildsen (THE BOLD AND THE BEAUTIFUL).
It was SKELETONS that brought Martin to collaborate with GruntWorks Entertainment where he helped manage and control all aspects of production for three years. With GruntWorks, he directed and co-produced the films JACK RIO, screened at the Terror Film Festival in Philadelphia, PA where the film was nominated for several Claw Awards including Best Director.  Additional Gruntwork collaborations include THE INTRUDERS, starring iconic film stars Steven Bauer (SCARFACE) and Lisa Wilcox (A NIGHTMARE ON ELM STREET 4 & 5), that premiered at Universal Studios Hollywood, and the popular vampire thriller, RAVEN, which had a theatrical release at the Laemmle Sunset 5, starring Meadow Williams in the title role and co-starring Roland Kickinger (TERMINATOR SALVATION). Martin also directed the feature film SEBASTIAN, a 2012 Independent Film Quarterly Film & Webisode Festival winner for the Best Feature Film in the Sci-Fi Genre category, starring Daeg Faerch (Rob Zombie's HALLOWEEN) in the title role with many others.
Martin completed his tenth feature film, THE SOUTHSIDE, based on a true story and tragic death of his cousin, Robert Areizaga Jr. The film stars Kristos Andrews (X Games Skateboarding Champion and Guinness World Record Holder), Douglas Santiago (star of the Green/Renzi and Independent Film Channel's blockbuster hit GIRLFIGHT), Hip-Hop sensation of the early part of the millennium, Cuban Link, and featuring Puerto Rican film and TV icon Miriam Colon, best known for her role as "Mama Montana" in the Universal Pictures motion picture SCARFACE.
Currently in post-production, Martin's eleventh feature film A PLACE CALLED HOLLYWOOD stars X Games champion Kristos Andrews in the lead role of "Charlie Laudenslager", and Derrell Whitt (THE BAY) in the supporting role of "Jax Everett". Additional cast members include Cherie Johnson (FAMILY MATTERS), Adetokumboh M'Cormack (BATTLE LOS ANGELES), Mackenzie Mason (HALO 4), Lisa Wilcox (A NIGHTMARE ON ELM STREET 4 & 5), Lou Ferrigno Jr. (HOW I MET YOUR MOTHER), Sean Kanan (KARATE KID III), and many more film and television stars.
When he's not on set directing, Martin takes jabs at acting and writing. He's performed in various television and film roles including a police officer on  ABC's GENERAL HOSPITAL, as a terrorist on PAX-TV in THE HEROES OF FLIGHT 93 (Available at AMAZON), in the supporting role of Jack in the indie feature motion picture comedy AMBER SUNRISE (Also available at AMAZON) and like many directors, he has played supporting and cameo roles in all of his films. One of his screenplays, LIGHTS OUT, is being produced by the independent film company Mystery Inc. Entertainment. The film stars the popular character actor Doug Jones (PAN'S LABRYNTH, HELLBOY), Golden Globe winner Sally Kirkland (Anna, EdTV), WWE wrestling icon Roddy Piper (John Carpenter's THEY LIVE) and many others.
Under LANY Entertainment, Martin is the creator, producer, and director of the Emmy-nominated serial drama THE BAY, a multi-award winning series starring a roster of iconic daytime and primetime television stars. With multiple nominations and for the second year in a row, THE BAY received the FANS CHOICE AWARD at the 3rd Annual ISA Ceremony held February 2012 in New York City, and was listed in TV GUIDE MAGAZINE as one of the Top 10 Shows Worth Watching. In May of 2012, Martin was nominated as the creator and Executive Producer in Category 71 for the 39th Annual Daytime Entertainment Emmy® Awards in recognition for outstanding achievement in all fields of daytime television production. Martin was also awarded the 2011 ISA for OUTSTANDING DIRECTING for his work on THE BAY.
With several additional projects in development, Martin's reputation for helping complete any project he's a part of within a year of its initial negotiations has earned him the exemplary title, The Guru.
Now residing in Hollywood, CA, Martin is a proud native New Yorker and father of two.
.
.HOME        ADDITIONAL CREDITS        THE DIRECTOR         THE PRODUCER         THE WRITER